In this program we will focus on developing the knowledge required to understand the formula of reading an astrological chart with accuracy and precision. The courses may be taken by the general public interested in increasing knowledge on a particular astrological subject, yet the program's content is designed for the participation of a dedicated apprentice.
An apprentice is one studying to learn a trade from one practicing professionally in that trade. At the successful conclusion of any apprenticeship, the apprentice will either be able to serve at the level of the mentor or ideally, exceed the mentor's capacity. Upon completion of this course work and approval from one's mentor, the apprentice will ideally have the capacity to serve as an astrologer and also teach others, with clarity. Such approval is given individually on a case by case basis.
This program is designed to intelligently introduce the student to the building blocks of astrology. Each puzzle piece will be studied and analyzed independently. There will be no rush to encourage participants to begin reading charts. It is our goal to teach you well, rather than to send you off to try and read a chart with only a fraction of the knowledge necessary to enable you to do so.
For one intent on the knowledge astrology can provide, both for personal understanding and service to others, it will be clear that before an astrological equation can be calculated and the result understood, each variable must similarly be fully realized. The capacity to read the astrological chart is equivalent to the final result of the properly understood equation. Every planet, sign, house, calculation and technique must be understood by itself first, so that the astrologer can then create the proper equation for deep understanding. Anything else is relying on guesswork or intuition, both of which are not always dependable.
It is the mission and vision of this Astrology Apprenticeship Program to patiently teach, from the ground up and in detail, what is required to be the best astrologer possible in this current era. It will require commitment to study, developing attention, learning to communicate the principles and, for those interested, a capacity to teach clearly what has been learned through the vast ocean of astrological wisdom.
Required Reading for This Course:The Art and Science of Vedic Astrology Volume I. This book can be ordered through this site, or through Amazon.com. Also, The Art and Science of Vedic Astrology Volume II. This book can be ordered through Amazon.com.
It is also advised that student's have watched the Free 52 Video YouTube Course, To familiarize oneself with the topic and Ryan's teaching style.
Free 52 Video Course
In this 52 video, 15-Hour YouTube astrology course we will review the basics of Vedic Astrology. It is an excellent introductory course for beginners and a good review for accomplished astrologers who may some times wonder why their predictions or assessments don't work out as the should! A firm grounding in the technical principles of astrology can make all the difference in how well we understand astrology as a whole. This series of videos serves as a survey course and foundation for all other courses that follow.
The videos are available for free on YouTube, To review this course, CLICK HERE.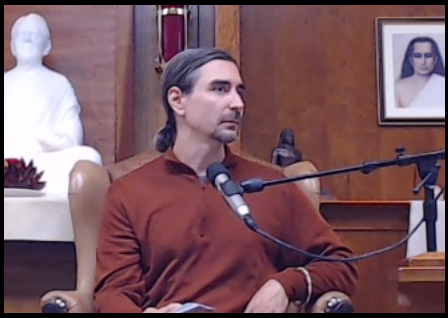 I began studying Vedic Astrology around 2000, coinciding with my introduction to Kriya Yoga Meditation. Since then, I have had the oppportunity to write The Art and Science of Vedic Astrology series, work with thousands of clients, and train many astrological professionals. It is a great joy to be able to offer these teachings to you, the future of astrology...